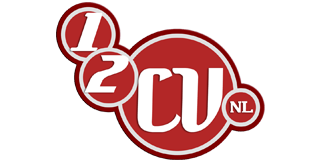 Kamerthermostaten / Regelingen
Een thermostaat is een schakelaar die schakelt op een vaste of een in te stellen temperatuur.
In het laatste geval is er sprake van een instelbare thermostaat. Deze kan bijvoorbeeld worden gebruikt om een bepaalde temperatuur in een systeem te handhaven door iets aan of uit te schakelen, zoals het regelen van de mate van energie aan- of afvoer. Het hart van eenvoudige thermostaten is een bimetaal; deze bestaat uit twee verbonden metalen reepjes met een verschillende uitzettingscoëfficiënt. Door het verschil in uitzetting trekt het geheel bij temperatuurverandering krom, zodat bij een bepaalde temperatuur een schakelaar omgezet wordt.
Met een ruimtethermostaat (vaak kamerthermostaat genoemd) kan een gewenste temperatuur voor een ruimte worden ingesteld. De ruimtethermostaat grijpt in op het (centrale)verwarmingssysteem. De keuze van soort thermostaat is mede bepalend voor het energieverbruik en de daarmee samenhangende stookkosten. Ruimtethermostaten kunnen zijn van verschillend type:
Conventionele / al dan niet elektronische thermostaat - Door middel van een kwikschakelaar of elektronische module wordt gecorrigeerd door de kamertemperatuur te meten en te vergelijken met de ingestelde waarde.
Klokthermostaat - is voorzien van een tijdmechanisme en/of een andere vorm van detectie om waar te nemen dat de bewoner de ruimte verlaten heeft en zal de ruimte na een ingestelde periode op een lagere temperatuur brengen. De energiebesparing kan 20% tot zelfs 50% bedragen bij toepassing in recreatiewoningen waar de bewoning en het stookgedrag erg variabel is.
Dit resulteert in een energiebesparing doordat het niet meer kan gebeuren dat de ketel dagen achter elkaar blijft stoken. Het comfort wordt verhoogd doordat er verwarming beschikbaar is op vooraf ingestelde momenten, men hoeft dus niet meer een koud huis te betreden.
Bron: Wikipedia